Program Description
The Careers in Education Program is a two year curriculum that provides high school students with classroom experiences that will enable them to make informed decisions regarding careers in education and begin training in the field of education. Students will learn about growth and development during the early childhood years and apply what they have learned through hands-on, real-life experiences in our state-licensed preschool, Tots-N-Teens Preschool.
During the second year, students may have the opportunity to participate in a "Capstone Experience" where they will be placed as interns at elementary or middle school classrooms and experience a special education setting. Students will begin working towards the CDA (Child Development Associates Credential/Certificate) and complete a Professional Portfolio.
More Information
If you would like more information about the Careers in Education program please contact Monique Soper at msoper@sanilacisd.org
Tots-N-Teens Preschool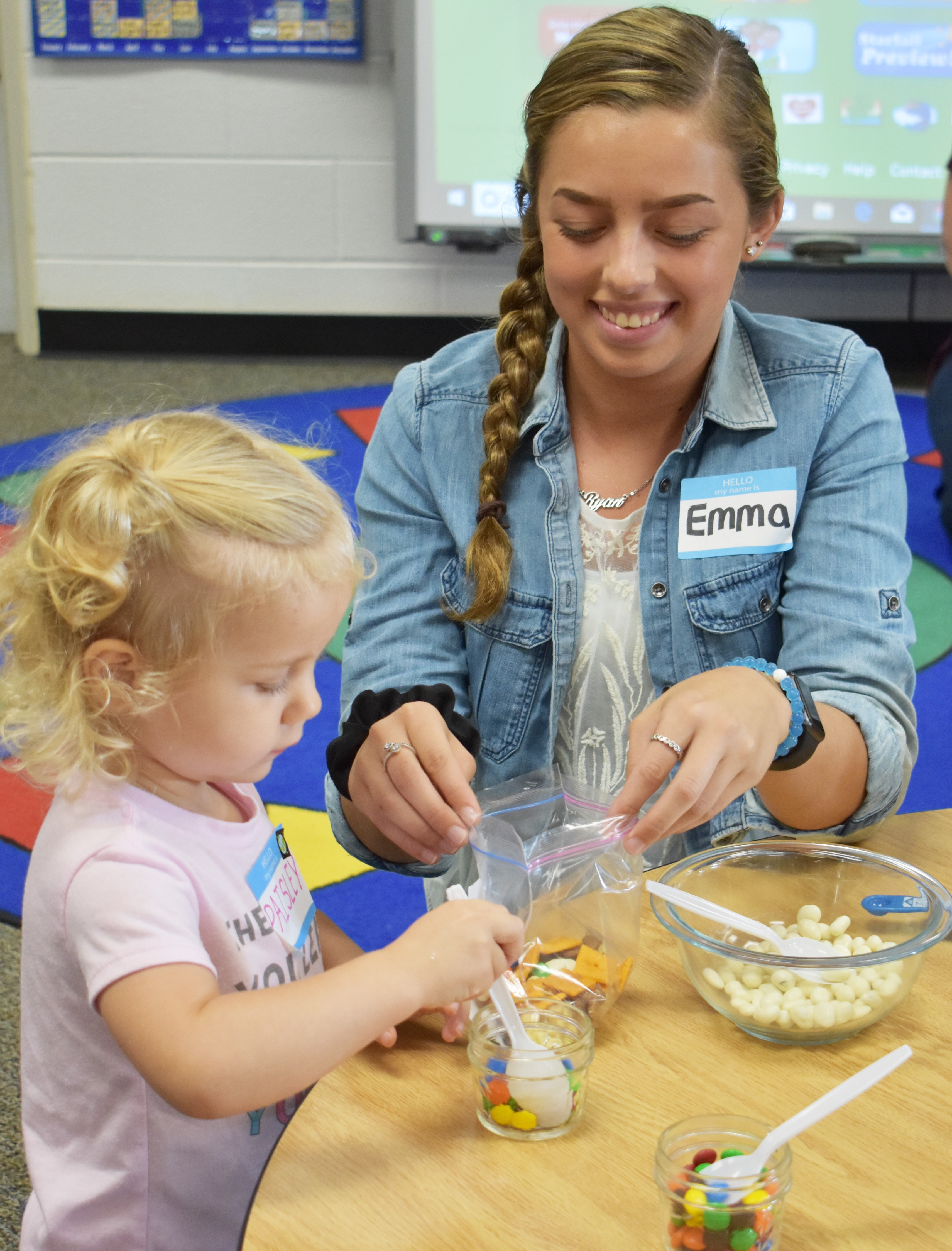 Employability, Certification & Career Development
Growth & Development
Communication & Collaboration
Diverse Learners
Classroom Management & Guidance
Field Experiences (Preschool/Internship)
Health & Safety
Learning Environment
Ethics, Legal & Professional Responsibility
Instructional Strategy & Technology
Curriculum Planning
Observation, Assessment & Evaluation
What's New
Students have the opportunity to obtain a CDA (Child Development Associates Credential. What is a CDA? It is the most widely recognized credential in early childhood education (ECE) and is a key stepping stone on the path of career advancement in ECE. More Information
Sensory Play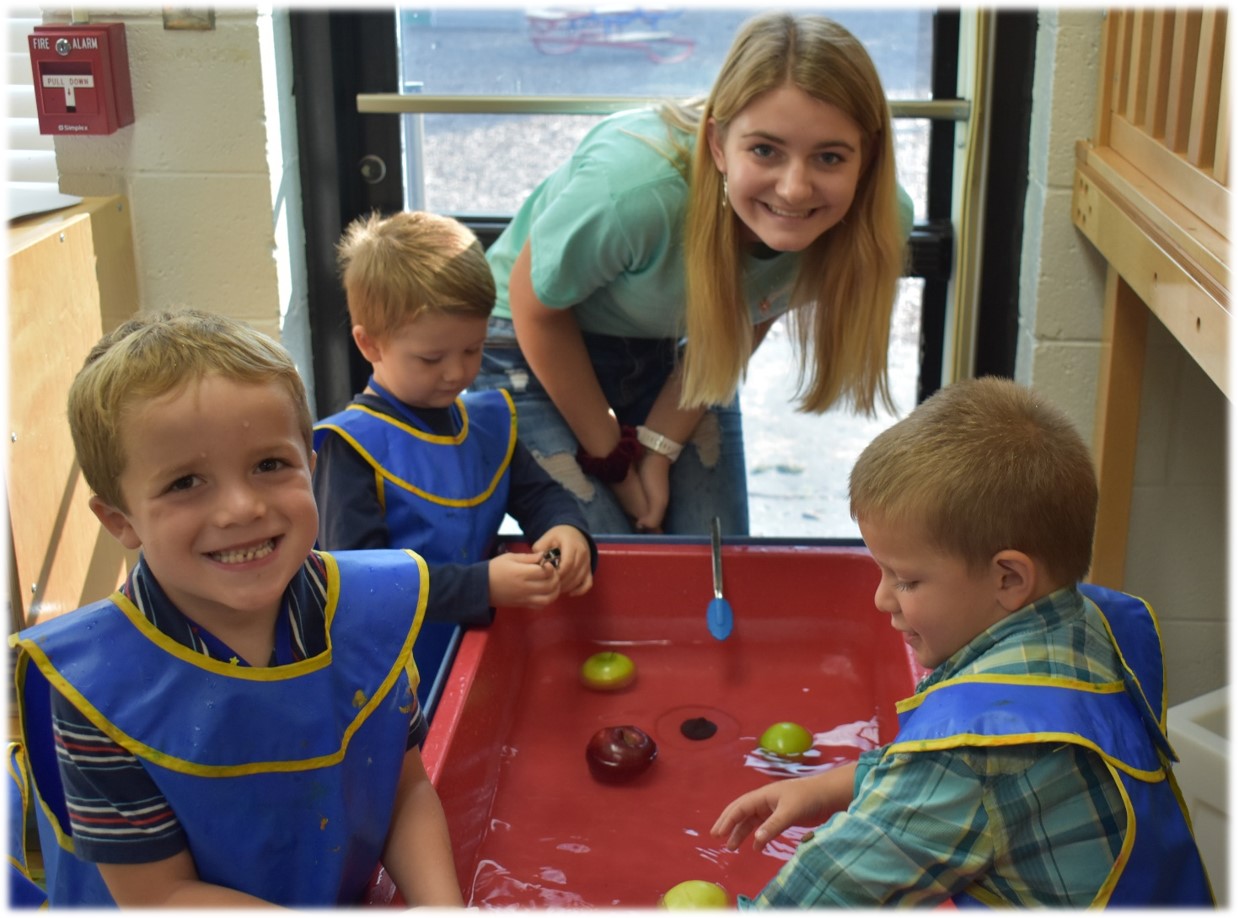 Sensory play is one of the best ways to aid in the development of a child. A sensory table is basically a table full of materials that get children to use all five senses.
Reading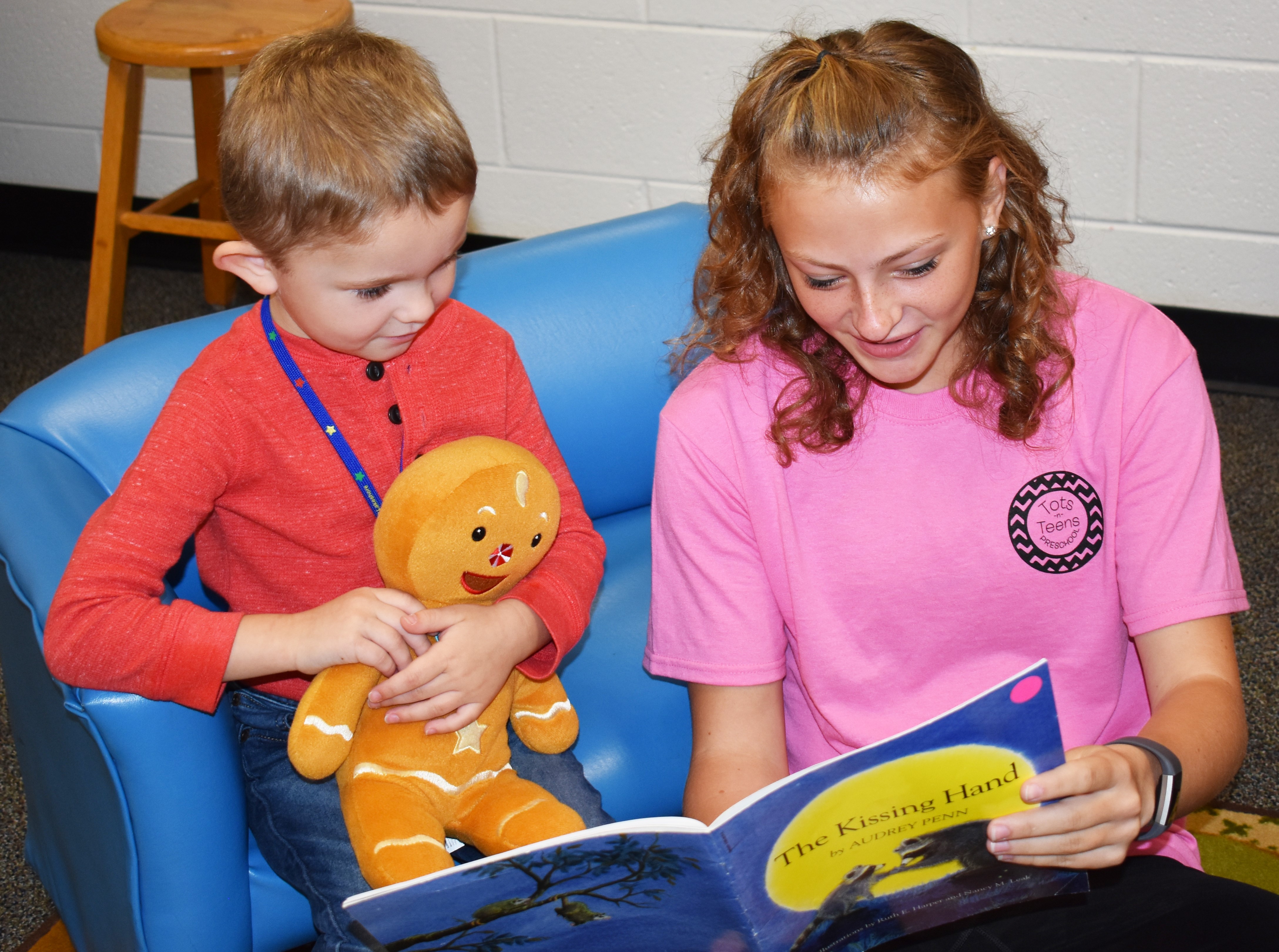 The high school teachers read to the preschoolers every day. Reading books aloud to children stimulates their imagination and expands their understanding of the world. It helps them develop language and listening skills and prepares them to understand the written word.
Pretending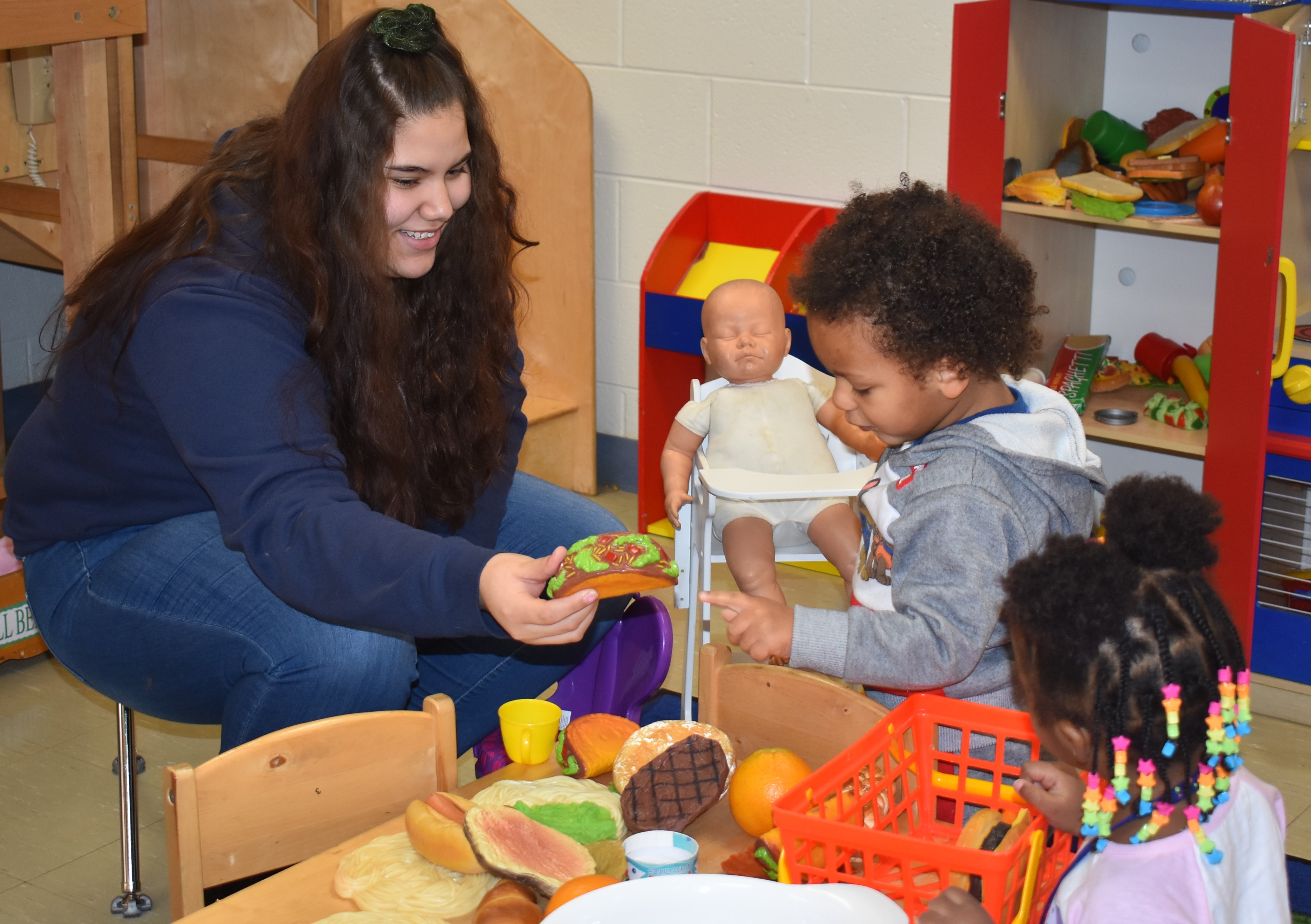 The process of pretending builds skills in many essential developmental areas. When a child engages in pretend (or dramatic) play, he is actively experimenting with the social and emotional roles of life. Children also build self-esteem when they discover they can be anything just by pretending!
Art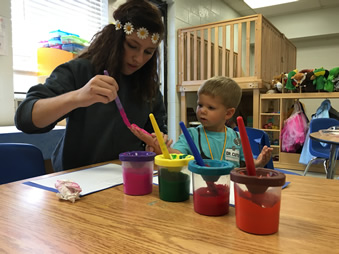 Art is a very important component in the preschool. It encourages fine motor skills, problem-solving abilities and can be used to effectively teach and understand other key subject areas such as reading, writing, math and science.
Muscle Development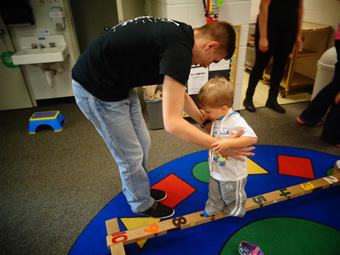 High school teachers help children develop their large/gross motor muscles. These muscles are involved in movement and coordination of the arms, legs and other large body parts and movements. Gross motor skills are important to enable children to perform every day functions, such as walking, running, climbing and throwing.
iPads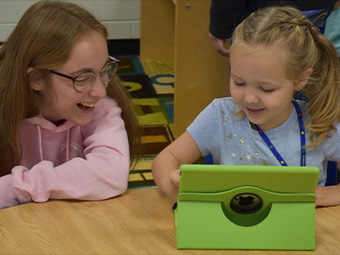 The student teachers teach the preschoolers how to use iPads. iPads are a useful way of enhancing children's development and learning in all curricular areas.
Field Trips
The high school student teachers go on field trips with the preschool children during the year. They go to the zoo, an apple orchard and museums.
Fine Motor Skills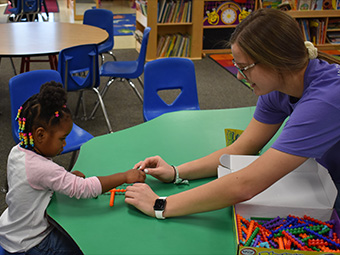 The children are given the opportunity to develop their fine motor skills each day. Fine motor skills are those that involve a refined use of the small muscles which control the hand, fingers and thumb. With the development of these skills, a child is able to complete important tasks such as writing, feeding oneself, buttoning and zippering.
Working One-on-One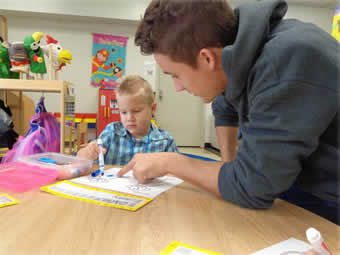 The student teachers work one-on-one with the preschoolers by helping them with a variety of activities throughout the day.
Industry Certifications
Child Development Associates Credential (CDA)
CPR & First Aid Certification
For College Bound Students
Upon successful completion of this program with a "B" average or better, students can earn college credit towards Central Michigan University, Saginaw Valley State University, Delta College, Davenport University , Baker College, Oakland University, Mid-Michigan Community College, Ferris State University, and Western Michigan University