Sanilac ISD Severely Cognitively Impaired (SCI) Classroom Donation
The Sanilac Intermediate School District would like to thank Grant and Diane Stone of Sandusky, Michigan for their donation to the Severely Cognitively Impaired program taught by Mrs. Debra Burns at the Maple Valley Building.
Diane who works in the classroom as an Instructional Support Technician observed students waiting to take turns at a modified sensory table. The modified table is required for the students in the program who use wheelchairs for mobility purposes, as it allows them to sit at the table and be able to access sensory objects. When Diane saw this happening, she worked with her husband Grant to engineer and build four additional tables, which they donated to the classroom. The students and staff are grateful and wish to thank the Stone's for their time, effort, and generosity.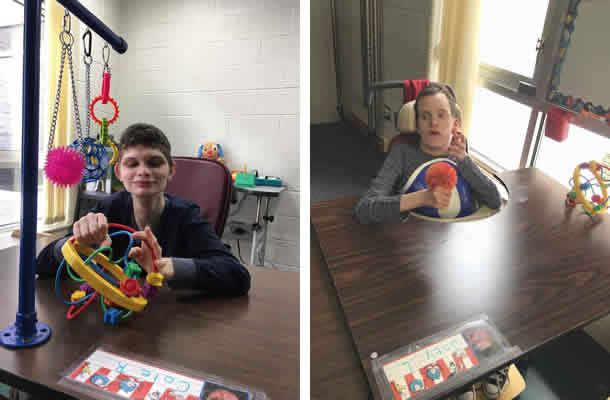 Former Students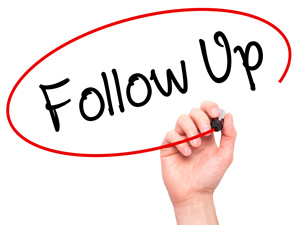 Dear Former Student:
If you completed a program at the Career Center in the last two years, in the coming weeks you could be receiving a call from someone at the Sanilac Career Center to see what you have been up to. It will only take a couple minutes of your time and all information will be kept confidential. By doing this you will help us improve our programs and services.
To be contacted by email for this survey or to report a phone/address change please contact Tracy Navarro at tnavarro@sanilacisd.org or (810) 648-4700x4233.
Thank you and best wishes.
Careers in Education Student
Winners at SkillsUSA Competition

Students in the Careers in Education Program at the Sanilac Career Center competed in the Skills USA Regional Competitions at Delta College on February 23rd.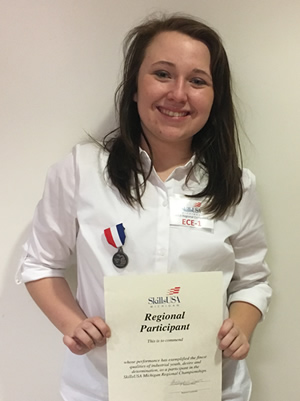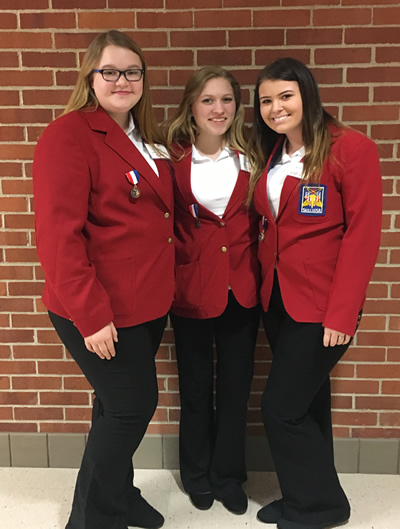 Josie Vincent(left picture), Peck junior, placed 2nd in the Early Childhood Education contest.
Skylah McDonald, Billie Fisler, Cros-Lex seniors, and Kayleigh Mifsud, Cros-Lex junior (right picture), took 3rd in their Community Service Project competition. All four students are advancing to the state finals in Grand Rapids in April.
Students Shared Valentines
The special education programs from the Sanilac Intermediate School District, located at the Sanilac Career Center teamed together for the students to have the opportunity to share a bit of Valentine's cheer at the Medical Care Facility located in Sandusky. Students made Valentine's for over 100 residents. In addition, they created vases with flowers. The day before Valentine's Day they visited the Medical Care Facility, greeted residents, and handed them their gifts.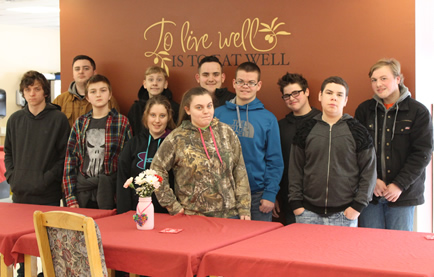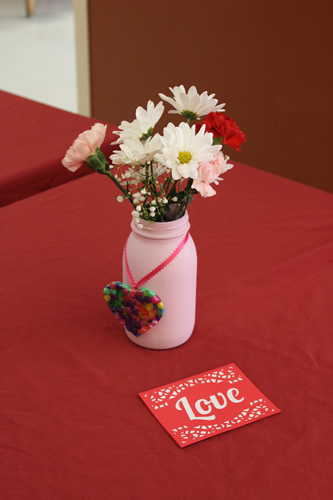 Maple Valley Student of the Week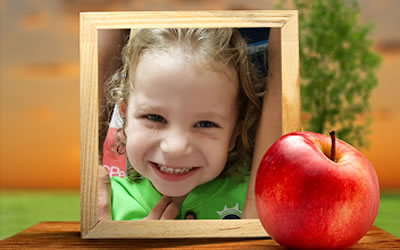 Connor Castillo
Upcoming Events