Community Enrichment Brochure
Check out our Brochure to see when our classes begin.
Call us for more information at (810) 648-4700 X 4266 and ask for Janet Confer.
Sanilac Career Center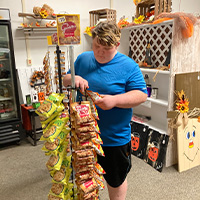 Students in the A.C.E. (Alternative Career Education) Program, located at the Sanilac Career Center are busy getting their store, 'The Hub' ready for customers!
With the direction of the program's teachers, Mrs. Carrie King and Mrs. Kathy Stolicker, students create crafts and items to sell in the store. Along with some of the other programs at the Vocational Center, 'The Hub' offers laundry detergent, greeting cards, T-Shirts, maple syrup, baked goods, pizza, fast food, chips and cold beverages.
The students learn several retail and marketing skills while working in 'The Hub'. They learn how to take inventory, price merchandise, stock shelves, operate the cash register, and interact with the customers, just to name a few.
If you are interested in making a purchase, please contact Carrie King or Kathy Stolicker at the Sanilac Career Center. (810) 648-4700.
Maple Valley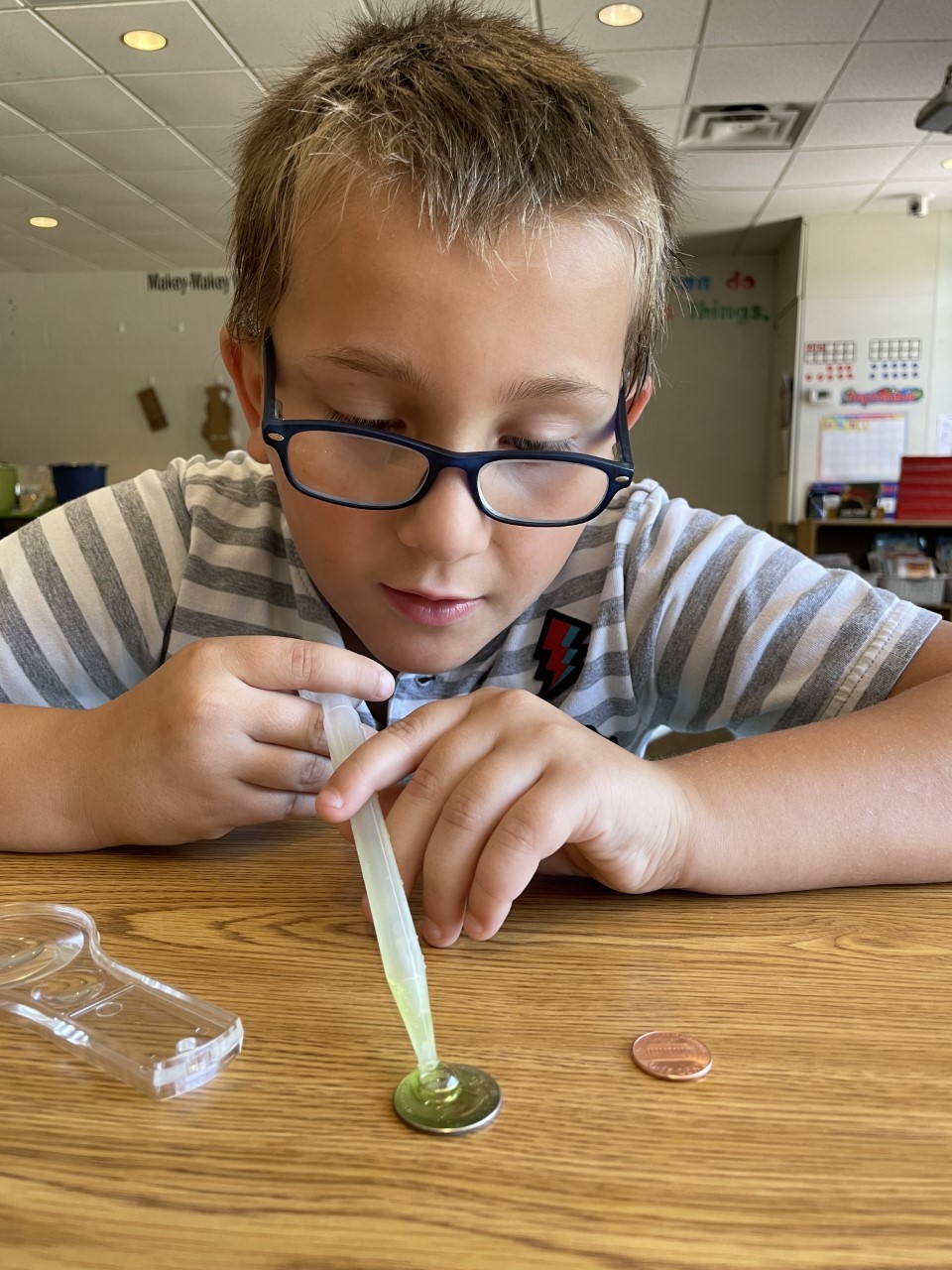 Zach Wrobel, a 4th grade student at Sanilac Intermediate School District Special Education Programs and Services, explores the concept of surface tension as he adds one drop of dish soap at a time to the faces of different coins. Zach and his classmates went on to explore the behavior of vegetable oil and water and their surface tension, one drop at a time. Sanilac ISD students are "bucket fillers" who fill the invisible buckets of others with kindness and respect, one drop at a time!
Maple Valley Student of the Week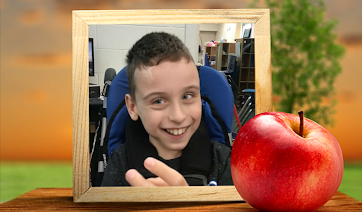 Brayden Wissel
Upcoming Events