SEI Students Deliver Cookies to
Sandusky Fire Department
The Secondary Emotionally Impaired Classroom, from the Sanilac ISD, made and delivered 12 dozen cookies for the Sandusky Fire Department as part of their monthly Community Service Campaign for the 2018-2019 school year. The class wanted to show their appreciation for all that they do for our community and to let them know that their dedication does not go unnoticed.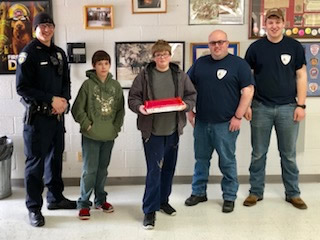 Left to Right: Chad Schmidt, Mark Grabowski, Brett Davenport, Aaron Hillman, Lucas Smith.
Attention
Former Career Center Students
Dear Former Student:
If you completed a program at the Career Center in the last two years, in the coming weeks you could be receiving a call from someone at the Sanilac Career Center to see what you have been up to. It will only take a couple minutes of your time and all information will be kept confidential. By doing this you will help us improve our programs and services.
To be contacted by email for this survey or to report a phone/address change please contact Tracy Navarro at tnavarro@sanilacisd.org or (810) 648-4700x4233.
Thank you and best wishes.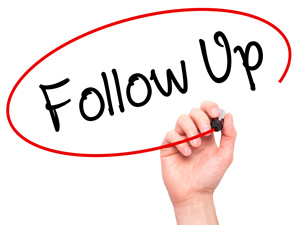 Sanilac Career Center
is now on FaceBook
Like us on Facebook to keep up with all the exciting things happening at the Career Center.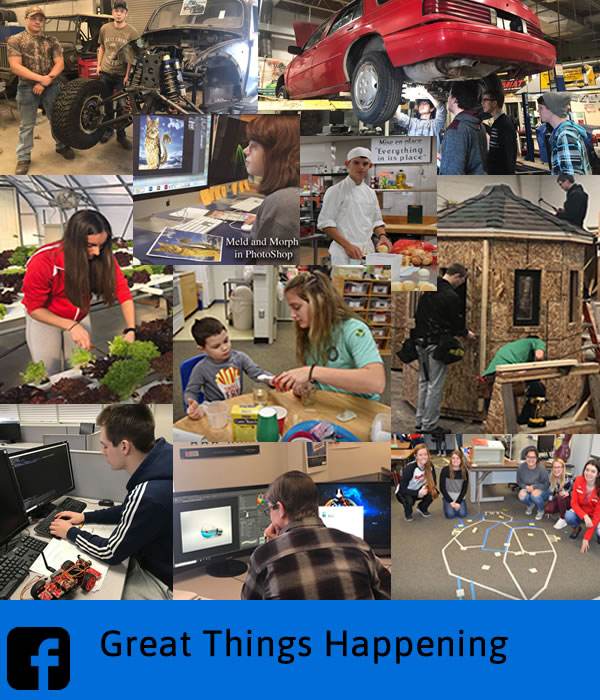 Community Enrichment
Spring Brochure
Check our brochure to see when our 
Spring classes begin.
Call us for more information at 
(810) 648-4700 X 4266 
and ask for Mary Fraley.
Maple Valley Student of the Week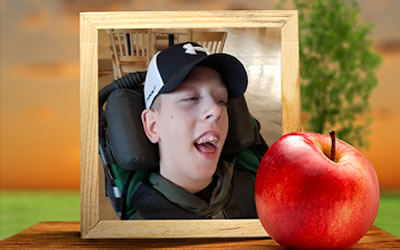 Cody Creighton
Upcoming Events