Thanks You for Your Support!

The students of Sanilac Intermediate School District Special Education programs would like to give a huge thank you to all of the supportors of the Elk Creek Candles and START 5K fundraisers.  Thanks to your support the students who attend programs located at the Sanilac Career Center, now have a set of swings to access for recreational and sensory needs.  Thank you for your generosity and support!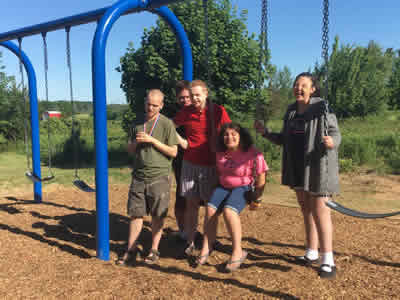 Pictured: Logan Stover, Drew Scheid, Owen Count, Miranda Vutci, and Amber Hahn.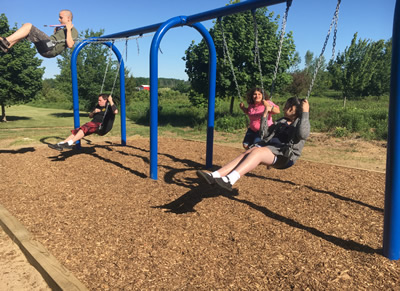 Pictured: Drew Scheid, Logan Stover, Miranda Vutci, and Amber Hahn
June Picnic at Maple Valley
Students in Kathy Stolicker's Elementary Emotionally Impaired classroom at the Sanilac Intermediate School District enjoyed beautiful weather for their outdoor picnic on Wednesday, June 6, 2018. They made slime, played with water balloons, created murals with sidewalk chalk, had fun digging out plastic animals in containers full of sensory items such as jello and noodles, had a piñata and participated in an egg relay race. The day concluded with hot dogs on the grill and ice cream.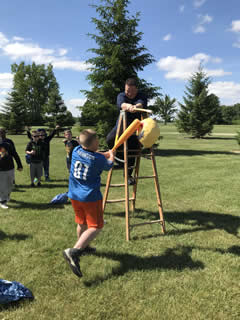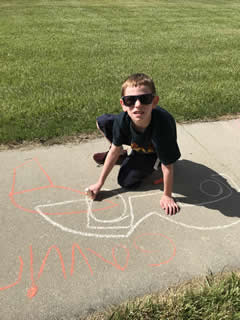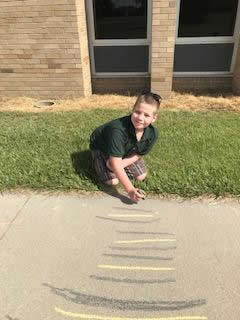 Community Enrichment
Fall Brochure
Check our brochure to see when our 
Fall classes begin.
Call us for more information at 
(810) 648-4700 X 4266 
and ask for Mary Fraley.
Maple Valley Student of the Week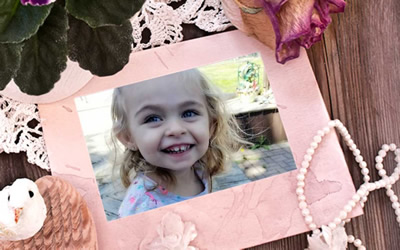 Molly Dischinger
Upcoming Events